Citizen Tech Combats Corruption In Uganda: How citizens are using technology to combat corruption and improve services – from the local to the national level.
They Work for You: Monitoring Parliament and Why It's Worth It: Everybody loves to complain about politicians, but the institution of parliament is of paramount importance in a democracy. Keeping an eye on what goes on, there, is a crucial civic responsibility.
You Pay Your Tax, I'll Pay Mine: The murky world of tax evasion, offshore havens and illicit financial flows is a complex one with significant detrimental effects globally. But could web technology be part of the key to cracking down on this?
Video Killed the Radio Star? Not even close. Radio remains a crucial technology in many parts of the world and organisations like Children's Radio Foundation are making the most of it to reach new listeners and give young reporters a helping hand.
ODI Summit 2015 – Citizen empowerment: giving a voice to the voiceless:  Across Africa, citizens are finding interesting ways to integrate the use of open data, mobile and web technology into well-devised programmes which give a voice to the voiceless and enable citizens to hold their government to account.  Loren Treisman, speaking at the ODI Summit, looks at these programmes and other similar initiatives and explores the elements that help maximise their chance of success.
Home-grown Innovation: African tech hubs are relatively new kids on the development block. Their explosive growth has produced some startling gains, but also a new set of challenges. Here, hub leaders explain more about their work, the challenges and the kinds of help and support they want from funders, tech companies and investors.
The Long Road to Stimulating Tech Innovation in Africa: In recent years, innovation, entrepreneurship and private sector involvement has emerged as a favoured route out of poverty for many development organisations and funders. Its potential to reduce unemployment, tackle societal challenges and stimulate economic growth has sparked significant interest and investment. But how can funders, tech companies and others best support tech innovation across Africa?
Voices From the Ground: How Tech Can Help Services Respond to Citizens:  There's been a lot of hype around digital citizen feedback platforms. The lure of using mobile phones to receive reports from citizens anywhere across the globe, neatly documented on a digital map has led to a flurry of applications.  But behind the hype, report numbers and response rates are often disappointingly low and practitioners working in complex environments are trying to understand why.  Loren Treisman's article in the Huffington Post explores.
Why it's worth taking the risk: For anyone looking to invest in technology start-up projects emerging in Africa, the risk levels may seem daunting – but those looking to fund grassroots innovation should not be deterred.   To view the Source magazine (published by Mediawire Ltd) in full see here.
Tech-savvy Nigerian NGOs forcing politicians to act: Ahead of the presidential election, apps and phone texts are mobilising communities to tackle government neglect.
What does risk mean in the context of philanthropy and why do some funders accept it as part and parcel of everyday life, while others shy away? This article from InsideOut explores in more depth.
Where Did Our Money Go? Let Twitter Find Out! Looking at the remarkable story of CODE, lead poisoning and holding the Nigerian presidency to accoun
t.
Article on Transparency in Grant Making by Fran & Will Perrin.  To read the full article click here.
Opening up citizen journalism To have open journalism across Africa we need to be able to reach people even if they have little or no internet access. But how?
People Power In this article, we look at how technology is being used to hold governments to account and what must be done to ensure maximum impact.
Social Innovation Through Hope Economies: From Addicts to Entrepreneurs RLabs in South Africa is helping turn people's lives around. Read more about how and why their approach works.
Hand-held tech can help hold government to account  South Africa has a very high rate of cellphone usage, even among the poor.
Could such technology help people keep government accountable?
Citizen Empowerment: New Technology gives a Voice to the Voiceless  While technology is not a panacea for social problems, it has the potential to connect citizens to information on the laws and people that govern them at a lower cost and larger scale than ever before and to make all voices count – Loren Treisman writes for the Huffington Post.
Beyond the ballo
t box: can technology help South African citizens be heard? As South Africa votes in its crucial 2014 election, Loren Treisman explores the role of technology in this article from the Guardian. 
Foundation Transparency: Why It Matters Fran Perrin writes in Alliance Magazine.
Power to the People:  Hold your government to account using new technology  In Ghana, citizens are using the power of technology to hold their government to account. The Odekro  website is up and running and enables citizens, journalists and activists to keep a close eye on their parliament and the activities of their MPs.
Access to information: bridging the digital divide in Africa Technology has increased the speed and reach of information but how do you get to communities that are offline or illiterate?
An app to expose c
orruption Many professionals such as lawyers, journalists, government officials and medical professionals can dramatically impact on the lives of societies' poorest. By equipping them with the right information, tools and know-how, they are better able to defend their rights, expose bad practice and improve public services.
Power to the people: how open data is improving health service delivery Acro
ss Africa there are stories of how civil society is using data to monitor service delivery, but will technology make a sustainble contribution to health outcomes?
Open Government Partnership: what it means for Africa At the recent Open Government Partnership summit in London, Sierra Leone applied for membership and participating governments made fresh announcements, such as Tanzania's President Kikwete committing to enact a freedom of information law…
How open data empowers citizens of poorer nations It was the children who were hit hardest. Some 400 died of lead poisoning, and thousands more became sick when gold mining operations ran amok near the village of Bagega in Nigeria in 2010…
We are watching you! Tech helps Africans hold governments to account With hundreds of millions of Africans owning mobile phones, citizens are becoming increasingly well connected. This is providing a powerful opportunity…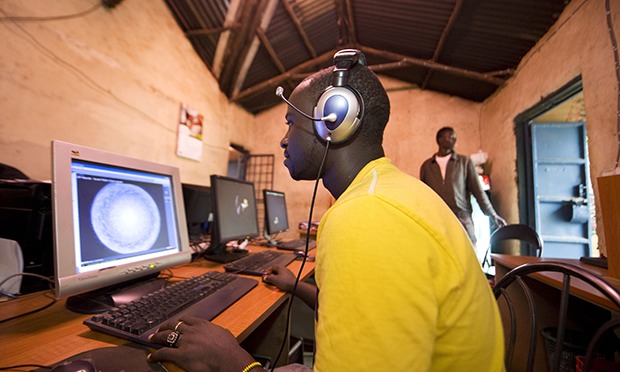 Technology could empower Africans to hold their governments to account Next year, South African citizens will take part in their fifth democratic election. While the African National Congress will undoubtedly…

Can mobiles help stop Kenya election violence? On December 30 2007, incumbent President Mwai Kibaki was announced the winner of Kenya's highly contested presidential elections…

Mobile solutions: changing the face of Africa Technological innovations are taking Africa by storm, and the pace and scale of change is extraordinary. Matthew O'Reilly provides a whis…

On the line: Africa connects to citizen media "There's also a big opportunity here," he said. "The population is well educated and more than 50 per cent of people are under 25. 95 per…

Veritas launches Zim draft constitution Android & BlackBerry apps Earlier this week, we posted that feature phone friendly app platform biNu had made the Zim constitution draft available via mobile. Look…

"Odekro", a Social Platform that seeks to empower Communities Follow @cpafrica Ghana's democratic institutions, since the reintroduction of civil rule in 1992, have largely remained weak and ineffect…

Trust aims to fire interest in democracy Trust aims to fire interest in democracy THE South African constitution and policies are very strong but many people see efforts …

BlackBerry World: Zubair Abubakar delivers the Nigerian Constitution to BlackBerry – Mobile Industry Review Momchil here, and this is a video of Zubair Abubakar, who delivered the Nigerian Constitution to BlackBerry, making it easily available t…

Do Africa's start-ups need charity? At times people may wonder why charitable foundations would consider funding projects within the information technology and communication…

Apps: the Afro revolution With the tagline of "Fix my Community!" this Kenyan initiative allows citizens from its own country, as well from Uganda and Mozambique, …

The Best African Mobile Apps: iCow – Forbes iCow More than ever before, technology is transforming Africa and unlocking its potential. As the rest of the world leapfrogs in technolo…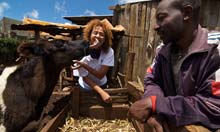 Africa innovations: 15 ideas helping to transform a continent Idea: The Hippo water roller is a drum that can be rolled on the ground, making it easier for those without access to taps to haul larger…

Omidyar Network And The Indigo Trust To Fund New Social Innovation Center In Nigeria – TheStreet REDWOOD CITY, Calif. and LONDON, July 19, 2011 /PRNewswire/ — Omidyar Network and The Indigo Trust announced today their support and int…

Farmers milk benefits of technology through iCow – Magazines – businessdailyafrica.com In the hilly red soil that is prone to mudslides, 50-year-old Peter Muhuri admires his five well-built Friesian cows in two different she…

Data could fix philanthrophy's accountability problem (Wired UK) There is a lack of accountability within philanthropy because the people who provide the resources aren't sufficiently well-connected to …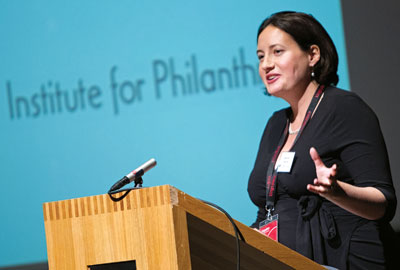 Big Giver: Indigo Trust Third Sector, 25 October 2011 Fran Perrin, the founder of the trust, tells Sophie Hudson she is on the look-out for innovative IT project…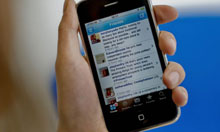 How can philanthropists make the most of social media? Many charities are adept at using social media to further their missions, spreading the word about their work to the wider public and pot…